Ferret health care coverage in the United States: What are your options?
By Adriane Whelchel
In the United States, everyone knows that health care bills can easily accumulate over time. It's no different when it comes to the fuzzy members of our family. Just like us, they need annual wellness checks, which become especially important and more frequent as they get older. A four-year-old ferret doesn't sound very old, but in the lifespan of a ferret, that is considered late middle-aged. A six-year-old ferret is considered elderly. Just like with humans, advancing age brings with it an increased risk of developing health issues and dental problems. Adrenal disease, insulinoma, and lymphosarcoma are the three most common major illnesses that a ferret can develop and treatment of those can pack quite a financial blow to ferret owners. Sadly, there are too many cases of chronically ill ferrets being surrendered to ferret shelters because their owners cannot handle the financial burden of caring for them.
Ferrets: they're small and fearless, they manage to fit in the oddest of places, and accidents can happen. Falls from high places, intestinal blockages from nibbling on things that are not ferret-friendly–these are things that a ferret owner may come up against that can lead to an unexpected and costly visit to the vet. There are many options in the United States for health care coverage when it comes to dogs and cats, but what about our ferrets?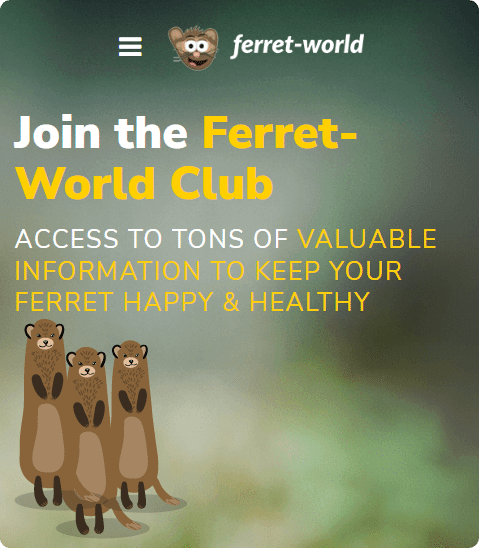 Nationwide
Nationwide is the only company in the United States that offers health insurance coverage for ferrets. Up until this year, they offered only one plan that had very limited coverage. They now offer two options for ferret owners: the Avian and Exotic Pet Plan or the Whole Pet with Wellness plan. Nationwide operates on a reimbursement basis.  The ferret owner is still responsible for paying the entire bill after each veterinary visit and then a claim is then submitted to Nationwide for reimbursement.  Because they operate on a reimbursement basis, any licensed veterinarian may be used to provide health care services. Before a Nationwide insurance policy goes into effect, there is a waiting period of at least fourteen days that begins the day the policy is set up.
The Avian and Exotic Pet Plan is one type of coverage offered by Nationwide and it is their cheapest. On a per month basis, coverage for a single ferret is $12; if two or three ferrets are being covered, then the price is $11.50 per ferret; and if there are four or more ferrets being covered, then the price becomes $11 per ferret. This plan has a $50 deductible per veterinary visit. Some of the things not covered under this plan are pre-existing conditions, wellness checks, flea prevention, vaccinations, and teeth cleaning. Items listed specifically as not covered for ferrets include "diagnosis, medical management, or surgical correction of any endocrine tumors, both benign and malignant or endocrine hyperplasias of any kind, or associated splenectomy". This means this plan does not cover the diagnosis of or care for a ferret that develops an insulinoma or for a ferret that may develop adrenal gland disease. With this plan, a Benefit Schedule is issued; this is a list of the maximum amount available for reimbursement during the policy term for the covered disorders and diagnostic tests. This plan will reimburse up to $7000 during the policy term. The Nationwide agent with whom I spoke informed me that this particular plan will eventually become unavailable but the termination date is unknown at this time.
Nationwide's Whole Pet with Wellness plan became available to ferrets just this year and offers the most coverage.  Pre-existing conditions are not covered in this plan, but other services such as wellness checks, teeth cleaning, vaccinations, and flea prevention are covered. Under this plan you have your choice of either a $100 deductible per policy term, which is one year, or a $250 deductible per policy term.  There are also three different reimbursement amounts available from which to choose: 90%, 70%, or 50% of all eligible services. This plan does not have a cap on what it will reimburse during a policy term.
This chart indicates the monthly cost per ferret for the $100 deductible plan.
| | | | |
| --- | --- | --- | --- |
| | 1 Ferret | 2-3 Ferrets | 4 or more Ferrets |
| 90% Reimbursement | $33.85 | $32.26 | $30.66 |
| 70% Reimbursement | $27.48 | $26.21 | $24.93 |
| 50% Reimbursement | $21.11 | $20.15 | $19.20 |
This chart indicates the monthly cost per ferret for the $250 deductible plan.
| | | | |
| --- | --- | --- | --- |
| | 1 Ferret | 2-3 Ferrets | 4 or more Ferrets |
| 90% Reimbursement | $29.08 | $27.73 | $26.37 |
| 70% Reimbursement | $23.66 | $22.58 | $21.49 |
| 50% Reimbursement | $18.25 | $17.44 | $16.63 |
The given policy costs are for residents of Indiana and may vary slightly depending on the state in which the policyholder resides. If healthcare coverage for your little one is something of interest, the contact number for Nationwide is 1-800-874-5607. They have agents available Monday through Friday 5 AM-7 PM Pacific time and Saturday 7 AM-3:30 PM Pacific time.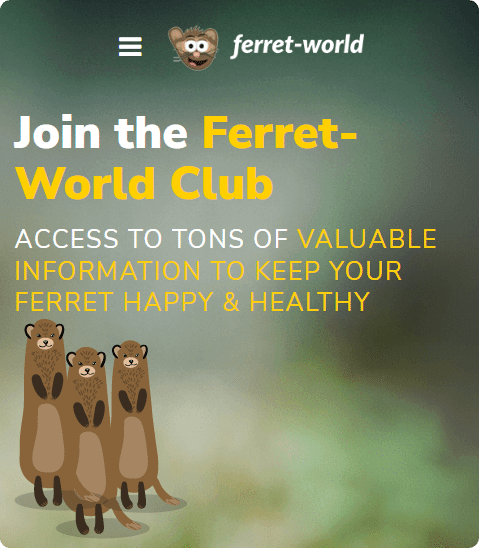 Pet Assure
Pet Assure is a veterinary discount plan that allows their members to receive a 25% discount on every "in the office" medical service performed when the Pet Assure membership card is presented. The discount is not available for any blood work that must be sent out to be analyzed, medication that is taken out of the office to be given to the pet, take-home flea prevention, food, or any grooming that may be done while in the office, such as nail trimming. This discount plan can be used immediately after the membership is set up; there are no waiting periods. The membership cost for one pet is $11.95 a month or $99 annually; for two to four pets the cost is $16.95 a month or $149 annually; and for five or more pets, it is $21.95 a month or $199 annually. Some companies offer a Pet Assure membership to their employees at a discounted rate and that may make membership prices even lower. Not all veterinarians honor this discount card, so members need to make sure they are using a participating veterinarian to receive the discount. A membership for Pet Assure can be set up through their website, www.petassure.com, or over the phone with a representative. The number to speak to one of their customer service representatives is 1-888-789-7387. They can be contacted 24 hours a day, 7 days a week.
CareCredit
CareCredit is a credit card that is accepted at over 200,000 locations throughout the United States for many different healthcare services for both people and pets. If approved for a CareCredit account, a line of credit will be issued. New accounts have an interest rate of 26.99%. With qualifying purchases, the interest rate may be lower through one of CareCredit's financial promotions that can be set up by speaking to one of their agents. One of the financial promotions available for qualifying purchases of $200 or more is no interest if paid in full within 6, 12, 18, or 24 months.  Another financial promotion offered for qualifying purchases of $1000 or more is reduced interest and fixed monthly payments required until paid in full within 24, 36, or 48 months and within 60 months for qualifying purchases of $2500 or more. You must be at least 21 years old to apply for a CareCredit account by phone and at least 18 years old to apply via their website, www.carecredit.com/apply. To apply by phone with an agent or to make inquiries, you can call 1-800-677-0718, Monday through Friday, 9 AM-9 PM Eastern Standard time. After hours, you may apply through their automated system via phone call.
Final thoughts
A ferret is not a cheap pet to bring into your home. However you choose to pay for his medical care, it would be smart to build the cost into your budget and stash away an emergency fund for your ferret. Having the cash on hand to pay for medical bills, whether routine or unexpected, will bring you peace of mind and enable you to care for your ferret as his fur-ever parent.