Vinnie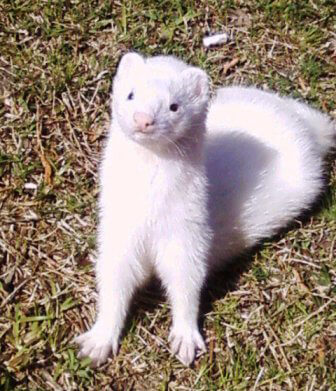 This time I decided to do things slightly differently! I allowed all of you to choose your winner for Ferret of The Month May 2010 on my Facebook pages!
This gorgeous little white ferret is the result of your votes! Congratulations to the owner and to this fuzzbutt!
Unfortunatley Vinnie is no longer with us 🙁 This is what Amanda, his human friend, had to say:
"My ferret Vinnie was the happiest most fun loving baby I have had. He passed away from adrenal gland tumors about a month ago and him winning is just the perfect tribute to him. Thank you all."
So sad… Our hearts go out to you Amanda and I hope that in time it will get a bit easier to deal with your loss.
Thank you to all who participated…