Motorhome Adventures with My Ferret
By Becca Brazier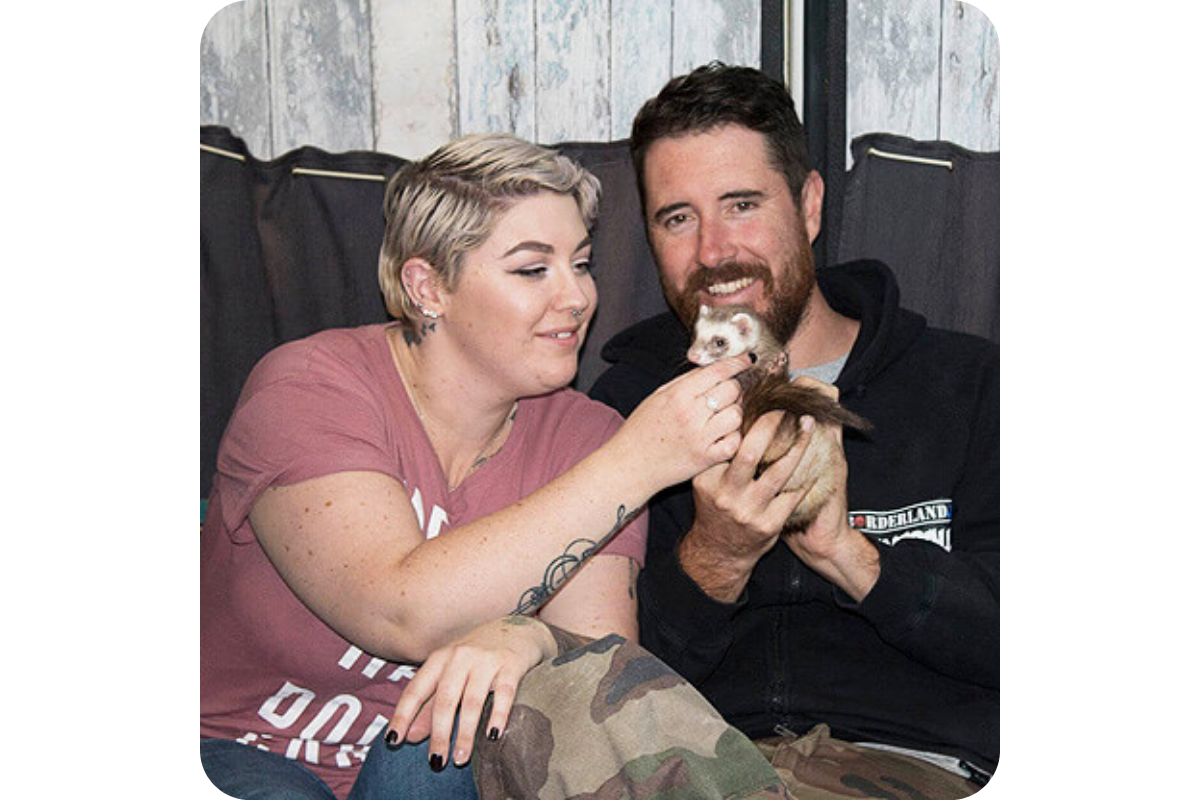 I met Elle and Craig through the ferret community in Australia. They are nomadic ferret-owners who live in a motorhome with their fuzzy Evie, traveling for Craig's job as an agricultural pilot. When they moved to Australia from New Zealand, they purchased a Ford Transit Jumbo and customised it with help from Elle's father and mother, including a custom-designed cage for Evie.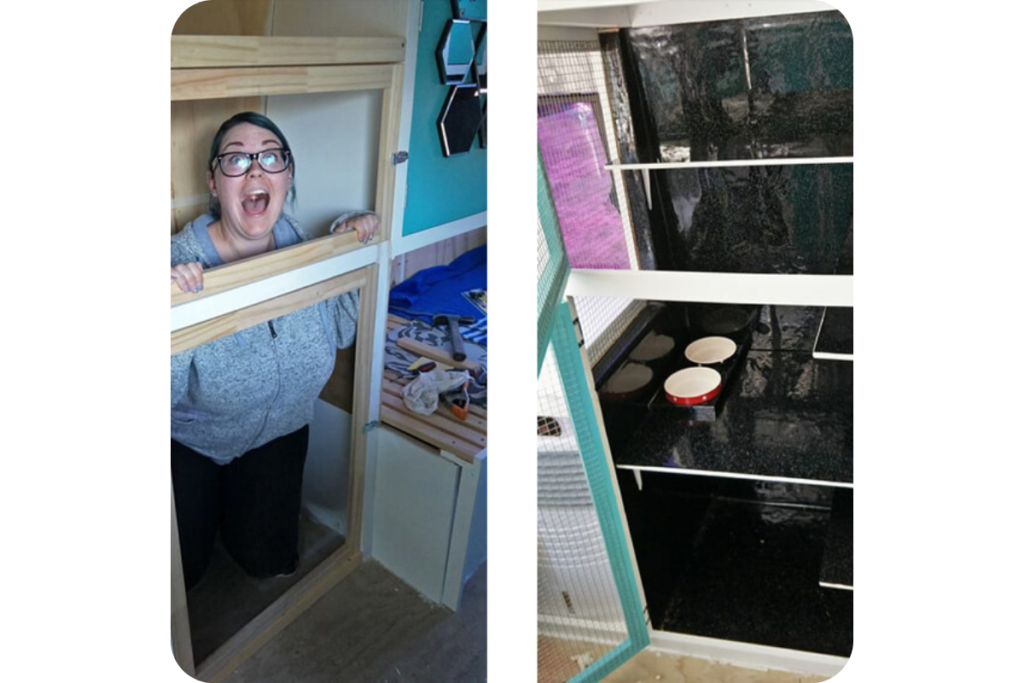 While ferrets are illegal in New Zealand, Elle, an animal lover and veterinary nurse, knew that ferrets were allowed as pets over in Australia. When they visited on a holiday, they got to meet a friend's business and knew that a ferret was the pet for them. While planning their move and building their home back in New Zealand, they researched and found Ferret Love Rescue. After months of communication and photos, they were paired with Evie. Evie was born for this lifestyle herself and fit right into their lives and routine.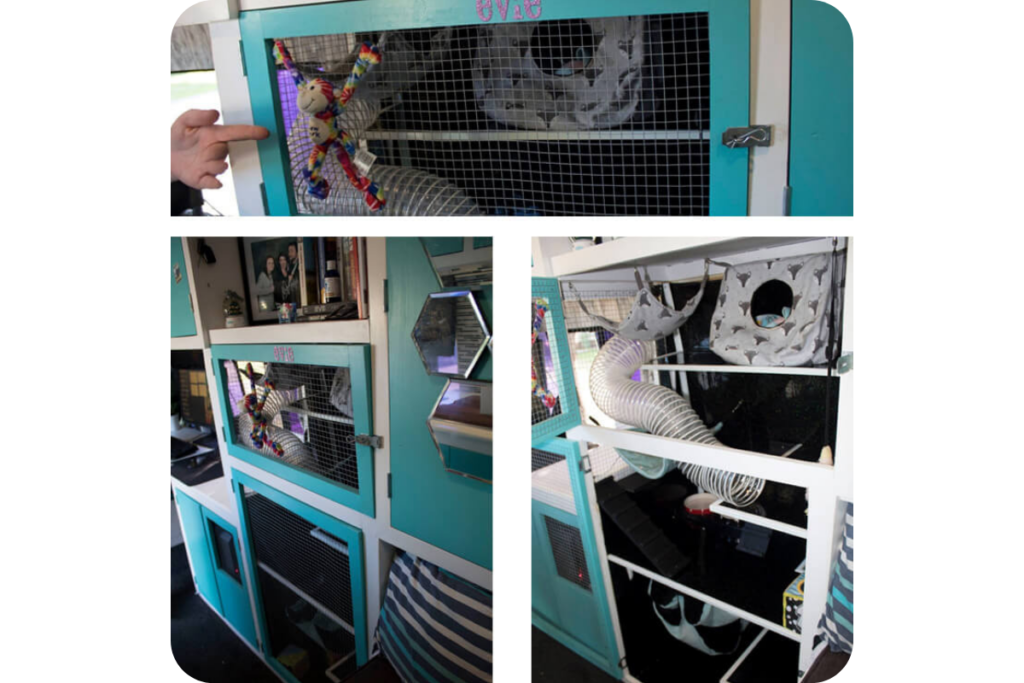 Van living has helped them travel to where work is for Craig, from Brisbane to New South Wales to Sydney and Melbourne. Evie has been able to explore many beaches traveling the coastal A1 to Victoria, educating and delighting people at every stop. Evie is a real people magnet.
Currently, the family lives in Victoria in a caravan park while Craig flies planes and Elle works for a vet clinic that treats ferrets. Everywhere they travel, Elle tries to gain employment with ferret knowledgeable vets and keeps up the research on ferret health and welfare.
They are about to embark on a new adventure again. Work is taking them to Perth and soon they will make the massive trek from Melbourne to Perth via the Nullarbor.
Van living will be their way of life for the next 5 or 6 years. Even in a van, Evie is the centre of their routine. Evie's balanced raw diet takes up their fridge and freezer. Air conditioning has been installed because ferrets are so sensitive to heat; Craig and Elle even have a mobile app that tells them the temperature inside their van at all times. In the morning, they wake and let Evie play. When they get home from work, she comes out to play again. If extreme heat is forecasted, Evie gets to hang out at the clinic with her mum. Getting there is the most fun, since she rides in her space backpack on a bicycle! Evie is extremely well travelled, with many trips to town, parks, beaches; she's even been to visit JBHI and IKEA. She has her own outdoor playpen and is a very vocal ferret, dooking with joy during playtime.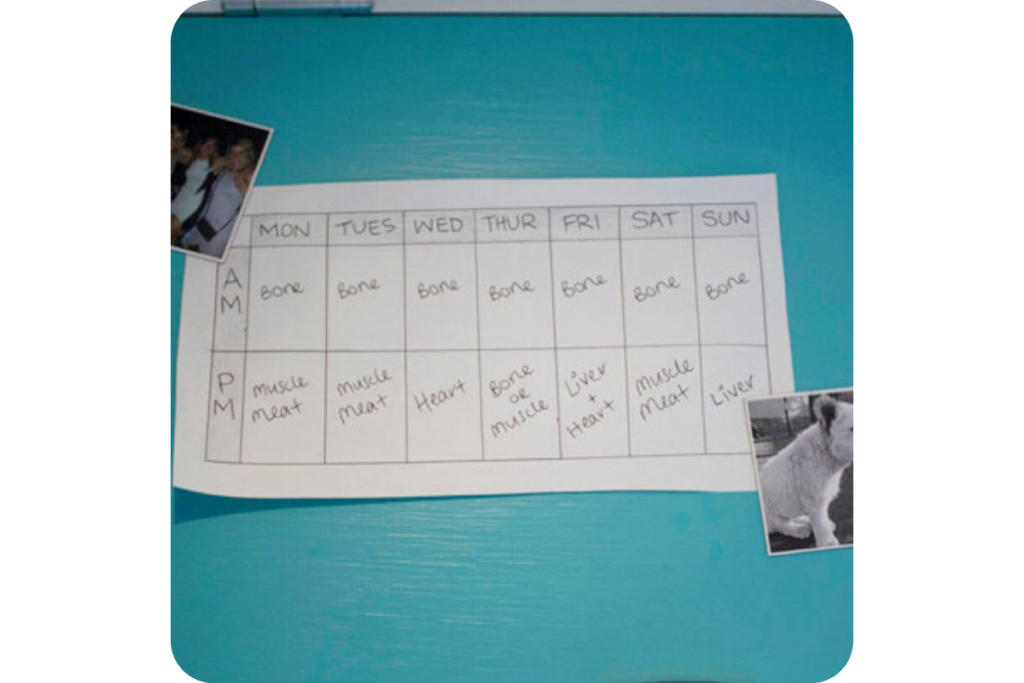 Leaving family and friends back in New Zealand has been hard for Elle and Craig, but getting to have Evie in their lives and the adventures they are having have made it worth it. Not many can say they've travelled Australia with a pet ferret!
The cons of van living with a ferret are surprisingly few, including:
There's not enough room to keep more than 1 ferret.
They cannot cook or do computer work when the ferret is out for play.
They cannot stay with Evie in Queensland, Tasmania, or Northern Territory, since ferrets are not allowed. They need a permit for Evie in Australian Capital Territory.
They have to ensure ahead of time that any parks or hotels they stay are are pet-friendly.
The van is such an amazing sight and photos do not do it justice. While it is clearly a small place, it is practical and unique. You can follow Evie's adventures on her Instagram @Van_Dook. There will be many fun adventures from her!
This article originally appeared in Dook Dook Ferret Magazine (Issue 10). To receive 6 new Dook Dook Ferret Magazines per year + get access to other bonuses then join the Ferret-World Membership.