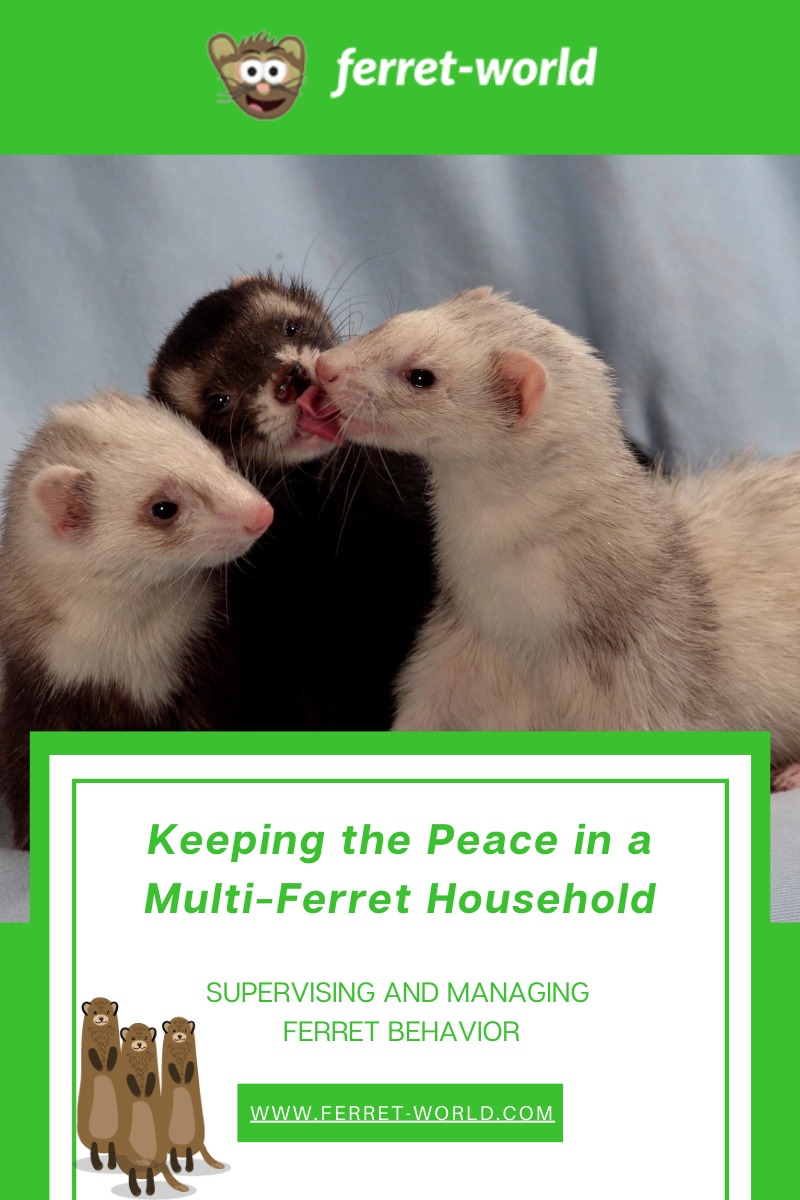 Ferret owners commonly raise more than one weasel at a time. But just because it's common doesn't mean it's easy. 
Ferrets without proper training, socialization, and enrichment are prone to behavior problems. Having several of these furballs in the same house can get hectic, especially when you don't know what signs to look out for. 
So, it's best to do your homework ahead of time and get to know the ins and outs of monitoring ferret play and introductions. That way, you can maintain a safe, happy home for all your weasels. 
[Read more…] about Keeping the Peace in a Multi-Ferret Household