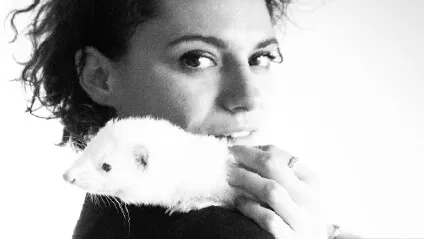 Stephanie 'Stef' Warzecha got her first ferret in 2008 and quickly found that she was completely unprepared! As she tried to research ferrets, everything she found was outdated, untrustworthy, or conflicting. So she decided to create the ferret website she was looking for, one that both new and experienced ferret owners could trust.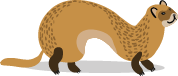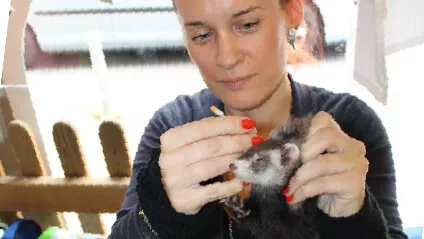 Learning and helping others becomes a passion
Over time, Stef and her now ex-partner had 7 ferrets. They made a few mistakes in the beginning, but made sure to record lots of YouTube videos to share what they learned! Now, millions of people worldwide have watched Stef's educational videos.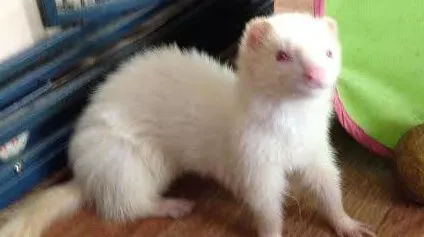 The largest community of ferret owners worldwide
Over the years, the Ferret-World community grows bigger and becomes the largest community of ferret owners in the world, all working to help their ferrets live longer, happier, and healthier lives.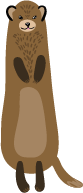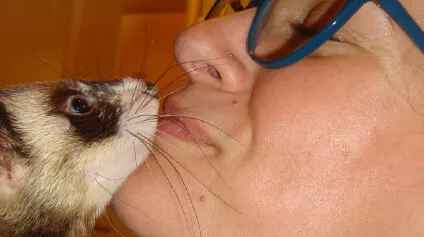 Creating invaluable resources for owners
Stef wrote a few best-selling ebooks to help people solve specific problems with their ferrets. These include Poop Patrol: How to Stop Your Ferret Pooping Everywhere, 101 Ferret Games and Homemade Ferret Toys, Lick, Lick, Chomp: How to Stop Your Ferret Biting You, and more!
Over 500+ Ferret-World members
In February 2017, the Ferret-World.com membership is born, which includes a subscription to the highly-regarded Dook Dook Ferret Magazine and access to many other resources to help ferret owners keep their ferrets happy and healthy. Now, there are over 500 members worldwide!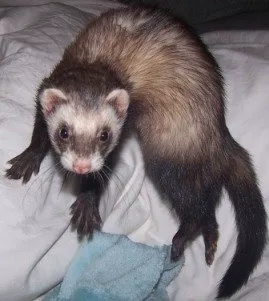 In March 2017, when the first issue of Dook Dook Ferret Magazine was published, Courtney had already been following Ferret-World.com and was thrilled! With a Master's degree in English and a professional background in writing, she thought she could help with Dook Dook's editing. She emailed Stef and the rest is history.
In June 2017, Dr. Rose-Anne Meissner joins the Dook Dook Ferret Magazine team as a writer and editor. Rose-Anne has a PhD in neuroscience (specializing in behavior and genetics) and a professional background in writing, making her a great fit for the magazine's staff.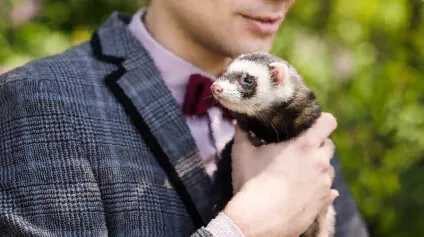 Ferret-World.com gets a makeover
In February 2019, the website gets a high tech makeover for the first time since it was created. All the content is rewritten to include the most accurate and up-to-date information, making Ferret-World.com the #1 resource for ferret owners, vets, and experts in the world.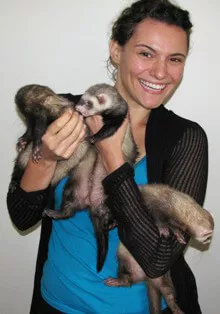 Ferrets first - Ferret-World.com is founded and managed by ferret owners for ferret owners. We never recommend products or services that are not in the best interest of ferrets. We also donate 5% of our revenue toward helping ferret shelters around the world as they are often the last line of help for many unwanted, neglected, or abused ferrets.
Community - Bringing people together from all over the world with a common interest is not only fun, but also allows for special connections between ferret lovers. We love getting our community involved in the growth and evolution of Ferret-World.com, too!
Evidence-based practices - We spend countless hours digging through peer-reviewed research papers and interviewing experts in order to bring you the most credible ferret information on the planet, so you have the confidence to make your ferrets happier and healthier.
Love - We love ferrets, the people in our community, and pouring our hearts into the work we do on Ferret-World.com, the membership, and Dook Dook Ferret Magazine.