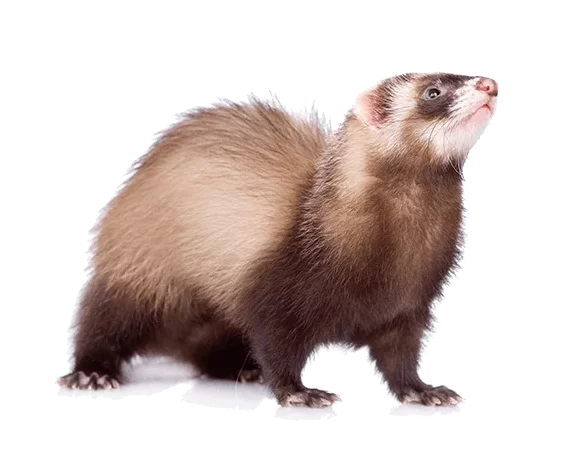 We have several eBooks on this subject! Including one dedicated to Ferret poop-training (check out the Shop)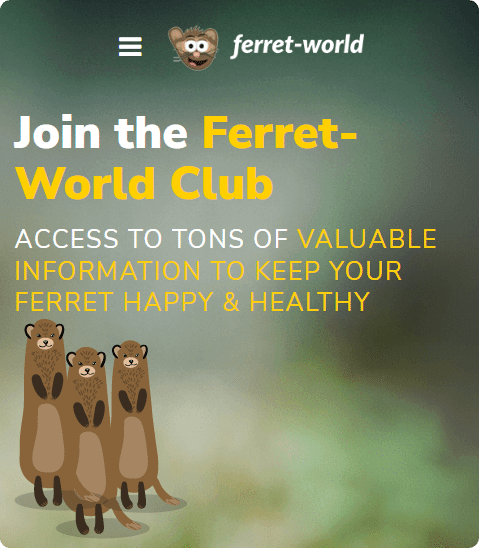 But picking up poop three to four times a day is not fun. An untrained ferret will poop all over the place, and training takes some time and effort. Ferrets do have natural habits when pooping and this can be used to your advantage.
They like corners. They don't like poop and try to keep it away from where they play and sleep.
They like to keep the poop all together and will reuse the same location. Knowing this means you can put litter trays in places where they are most likely to use them. Do this while training, even if it is not where you want the tray to end up in the long term. Get them familiar with the litter tray, and then train them in a new location once things are going well.
If you find that they are not using the litter tray, even when you put it right where they have been going, make sure it is easy for them to use.
Ferrets back up to their final destination, so make sure the lip of the tray is not too high for them. This might increase the amount of litter that gets on the floor, but that is easier and cleaner to pickup, so it is not such a bad trade-off. Also make sure that the tray has been refreshed, and remove poop once it has been deposited. The only exception to this is when training. Sometimes it is good to leave, or even put poop in the litter tray. This will help your precious one know what is expected. Make sure it is towards the back of the tray so it doesn't become an obstacle.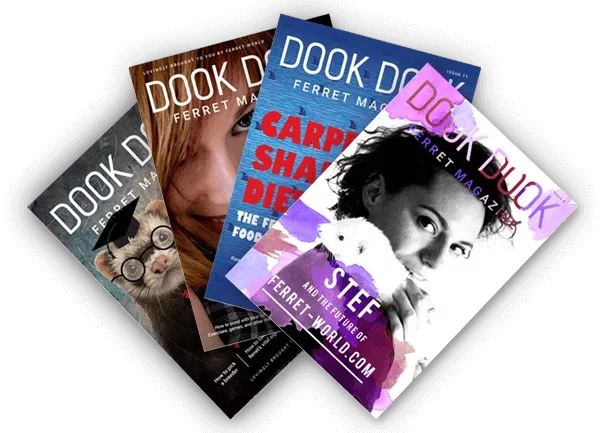 Helping Your Ferrets Live Healthier, Happier Lives
Join other ferret owners and experts and get access to Dook Dook Ferret Magazine, Ferret-World Members Community and other Resources!
Now that you've got the litter box in the best location, you need to fill it. But not full. Ferrets love to dig, but don't need to when pooping, so just enough to do the job works best. There are lots of options for litter trays. It might seem that because ferrets are natural tunnel explorers that clay-based pellets would suit them well. Unfortunately this is not true, and they can be dangerous and should be avoided. This is because they could ingest a pellet, or when doing an after-poop-scrape get one in the wrong spot. Regardless of which end it gets in, it can expand and cause problems.
Litter is a toy and it will be played with and dug in. It is important to make sure that it is safe. So no silicates that can cause silicosis. No soft wood and pine products that have essential oils that change liver enzyme activity and cause respiratory problems. And be careful of clumping products made from organic materials that might become a snack and cause obstructions or illness. That's a lot of things to avoid. Many ferret owners swear by recycled paper, and this is available in pellets. But even a folded newspaper on some safe barrier to prevent liquid getting through can work well.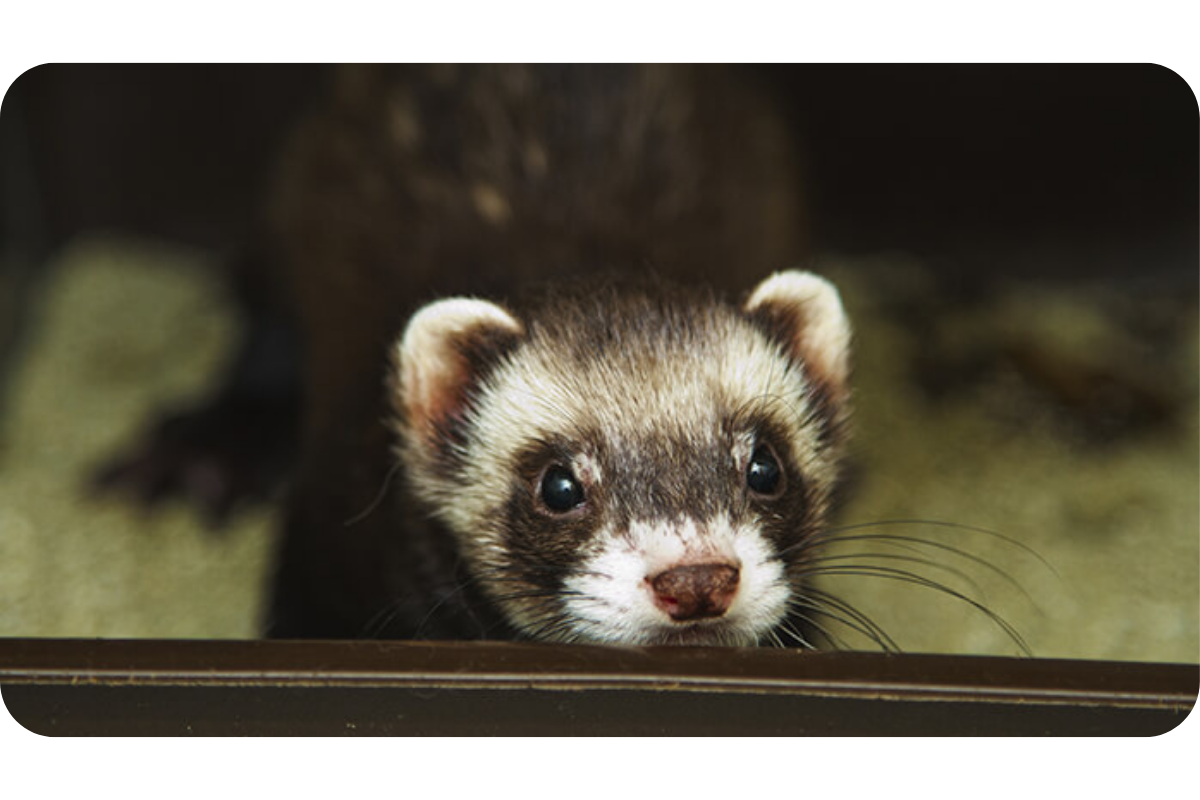 Ferrets don't like to go where others have gone before, or where they feel like it is dirty. So if your darling decides that their litter box is no longer their preferred location, make sure that it is fresh enough for them and is getting a regular clean out. Doing this and removing finished jobs as soon as you notice them will also keep your place smelling better.
But before you whisk that poop away, make sure you take a quick look at it. Poops vary in look and consistency, and one odd poop is not a problem. So don't let an occasional artwork alarm you. Also remember poop gets darker and harder as it dries out. Poops do provide a good indication and possible early warning signals regarding your ferret's health. So knowing what normal looks like, and being aware and responsive to changes could mean getting your loved one the attention she needs in time. Colour, consistency, and smell can all provide important clues into your ferret's intestinal health. But they are never the full picture. Many other factors need to be considered to accurately diagnose and treat ferret illnesses. Some of these, like their behaviour, can be considered by the owner. But many indicators of illness, like blood tests, poop cultures, and ultrasound examinations require a vet.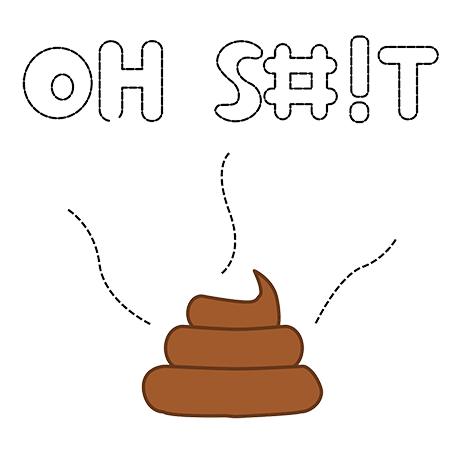 Over ten years ago, Dr. Bruce Williams, a recognized expert in the disease and pathology of the domestic ferret, published a chart linking poop qualities to illness indicators. It has been reproduced below for your reference with some minor updates from other sources:
Normal Ferret Poop
Normal ferret poop is tubular in shape, has a smooth consistency and is tan-brown in color.
Green poop
A very non-specific sign - it just means that food is moving through too fast. The normal brown color seen in feces is the end product of breakdown of old red blood cells. The pigment goes through a green stage called biliverdin, before it becomes brown (called stercobilin). So if it is going through at an accelerated rate, it never breaks all the way down, and has a green color to it. Anything that accelerates passage of food or causes diarrhea can result in green color - ECE, rapid food changes, lymphoma, just about anything.
Black tarry poop
Very suggestive of gastric bleeding and usually associated with gastric ulcers. You have to have significant bleeding in the stomach for the feces to turn black. The black color is the result of digestion of blood, which usually only occurs in the stomach.
Bloody poop
If you see frank(fresh red) blood in the poop - it is usually either from the large bowel or rectum ( if seen in small amounts) - of if there is a lot of blood, it could come from the entire length of the GI tract. Massive hemorrhage is seen either from severe gastric bleeds or shock in ferrets, and as one might imagine, is a really bad sign.
Birdseed poop
Generally a sign of maldigestion or malabsorption. Also non-specific, it can be seen with any disease that severely affects the small intestine. Most commonly seen with ECE, the individual seeds are usually undigested fat and starch complexes. When you see this, you should consider removing a ferret from kibble and going to a bland, easily digested supplement for a while.
Pencil-lead thin stools
Think partial obstruction - usually a foreign body.
Foreign objects in poop
Your ferret has been eating something wrong. Make sure you find their source. It is possible that not all of it came out, so pay close attention to your ferret's eating and pooping for a few days.